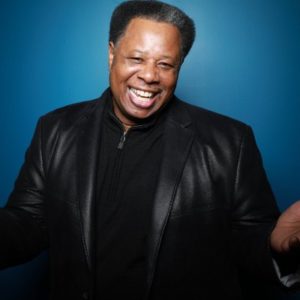 Jeff Foxx is an institution in radio broadcasting. A Popular force in New York City radio and the nation, Jeff has been "Rockin' the Box" for more than 30 years.
Jeff's Broadcasting journey started in the 1980s along with the dawn of rap music. He invaded the New York City airwaves in the late 80s before there was hip-hop radio stations. As Jeff's persona grew, so did the music. He introduced the world to hip-hop legends like De La Soul and Public Enemy. Traveling throughout the metro area with well-known DJs like Red Alert and Chuck Chillout, Jeff met, worked with and interviewed most of the legends during that vintage hip hop era. He worked with the legendary Isaac Hayes on radio and stage.
There is much more to Jeff Foxx than his dynamic radio personality. He is also a gifted musician and composer. As an accomplished bass and guitar player, Jeff has written, produced and performed his own music. On his self-titled debut CD, Jeff Foxx features his band performing a mix of funk, R&B and Jazz.
As a top radio personality and musician, Jeff has worked and performed at live venues and festivals throughout the tri-state area and the country. Originally from Cleveland, Ohio, Jeff's radio and music career has taken him throughout the midwest to Chicago and up and down the east coast.